Steam Early Access Release Event!
---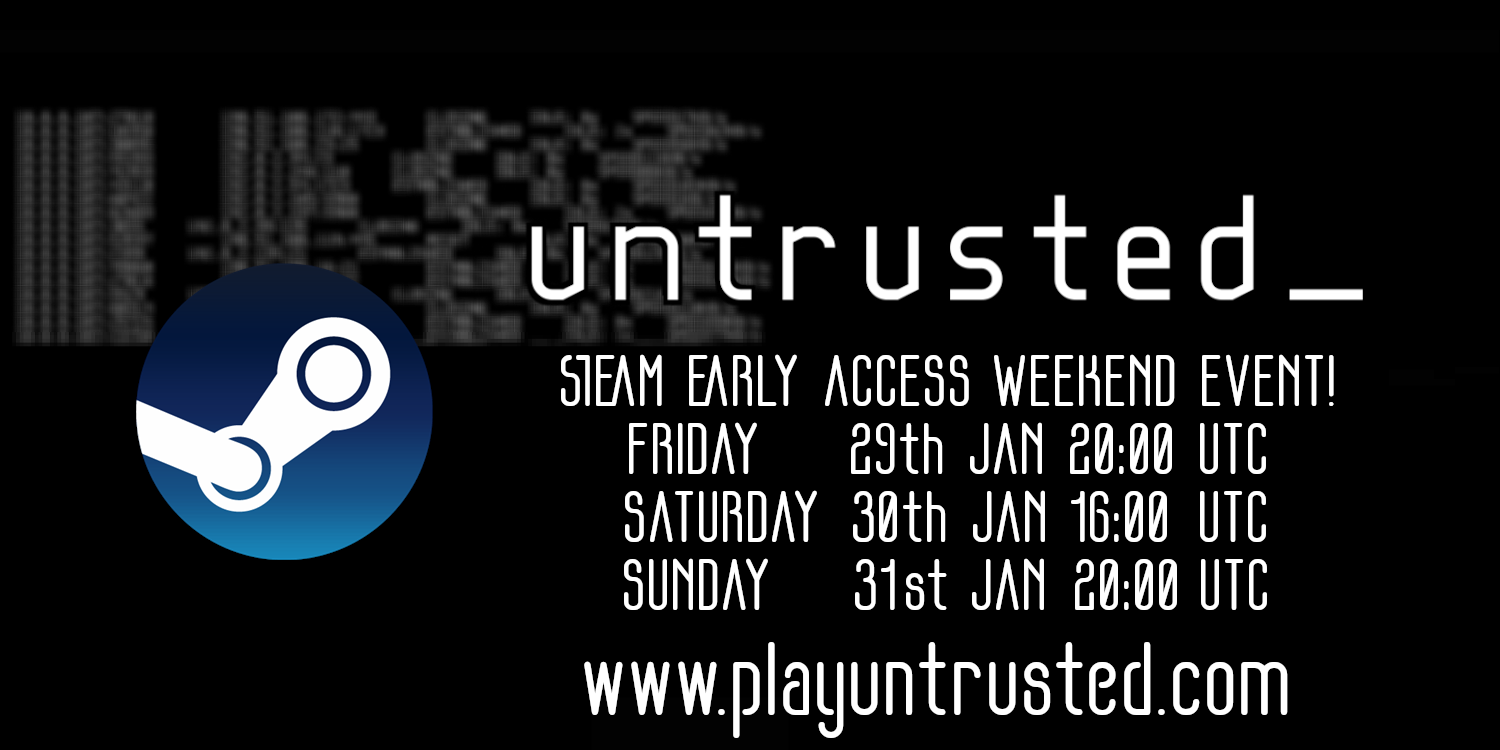 Good news, everyone!
Untrusted is officially releasing on Steam this weekend – don't miss the release event!

Untrusted will officially unlock on Steam for everyone, as a free to play Early Access game – to celebrate this milestone, we'll have some fun on the weekend with some special events!
First of all, we'll have some scheduled sessions to stress the server as much as we can:
Friday 29th January, 20:00 UTC

Saturday 30th January, 16:00 UTC

Sunday 31st January, 20:00 UTC
Of course feel free to hop into the server at anytime in addition to the scheduled games!
Everyone that will play a full game during the weekend (Friday, Saturday or Sunday) will get a "Steam Early Access" event badge – get it during this weekend only!
Additionally, all obtained xp will be doubled during this weekend!
Furthermore, there will be some new things coming (both during the weekend and after) that will allow you to obtain some exclusive avatars and extra coins. Check the Discord for more information.

..and of course, it's always available here on itch as well for your browsers :)